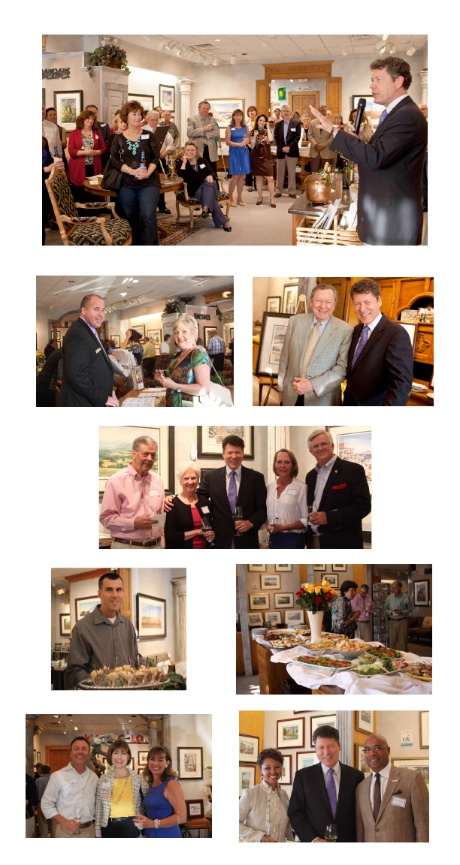 Looking for a venue with a backdrop that's sophisticated, elegant and yet oh-so relaxing for a private, business, corporate or civic event? The William Mangum Gallery in Greensboro, North Carolina is just what you're looking for. From intimate affairs of twenty-five to larger functions for a hundred and twenty-five guests — the Gallery offers a casually polished atmosphere. The staff will be glad to offer the stellar services of our favorite caterers, or you can feel free to provide your own.
Successful events abound! Some have centered around client development, some have honored key employees, others have celebrated company anniversaries. In many of these memorable events, William Mangum has created a program dedicated to the company, event or group's particular interest. As a phenomenal bonus, the gallery has a beautiful selection of gift items that are perfect to use as favors.
Create an exclusive event and a vivid, valued memory for your guests at the William Mangum Gallery in Greensboro, North Carolina. Contact Joy Ross at 336.379.9200 or joy@williammangum.com for more information.